Babs Cardini Biography and Career
Babatunde Kasunmu popularly known as Babs Cardini is a Nigerian magician/illusionist born in the year 2000. He got featured in episode 13 of first Class material.
Babs has been recognized as the foremost magician of his generation.
He has been able to wow the audience by performing his tricks on the streets of Lagos.
Babs Cardini Profile
Real Name: Babatunde Kasunmu

Date of Birth: 2000

Place of Birth: Lagos, Nigeria

Occupation: Magician

Net Worth: Not Estimated
Babs Cardini was born in the year 2000 and he is from a Muslim background.
He had obtained a National Diploma in Computer Engineering.
He had passion for magic at the age of 5 but began practicing the craft officially at the age of 16 while mastering the rare art form of magic.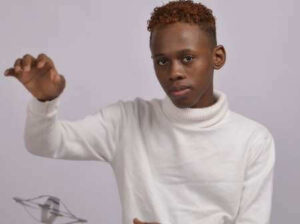 He has been able to develop his passion with inspiration from other magicians such as Dynamo and David Copperfield.
He is fast growing in the art which could see him be in the limelight just like the late Moshood Peller, a renowned Nigerian magician.
However, some call it magic, some say they are tricks, many describe it as illusion while other think it is voodoo but here's what Cardini has to say about his craft and his growth:
"When I'm performing, many ask me if I'm using jazz, voodoo, any sort of trick, or sleight of hand. I've loved magic ever since I was five. But I officially started it when at 16. Everywhere I go to, I get wows. People have been contacting me, trying to be my friend and know me more," he said.
"The way I am right now, I'm magic myself. I can just see a performance on television or anywhere and know how it was done. The, I just do it and add it to my list of tricks and stuff. Me and magic, we're like 5 and 6. It's kind of self-taught and gifted. At the same time, it's more practice."
"I go on YouTube to look at people who are greater at magic and see what they do. It's not like I watch tutorials because, if you're watching tutorials on YouTube, you don't get to go far. I don't like being optimistic but, in the next there years, I hope to see myself as one of the greatest magicians in the world."
"I'm just a normal teenager. But one thing that makes me exceptional is magic. People didn't really know I was a magician. Those who knew were those I liked playing with. Like, when I want to buy something, I do a trick where I turn paper into money.
"And the Nigerian mentality, once they see you as a magician, all they ask you is 'can you turn this to money?' Most of their requests are about money," he said.
Trivia
Aside performing magic, he is also a Skate Boarder.
His first magic was when he asked someone to pick a random card. He looked into his eyes and told him the card he had picked without seeing it.
Babs Cardini Magic Videos
Social Media Profile
You can contact Babs Cardini on: