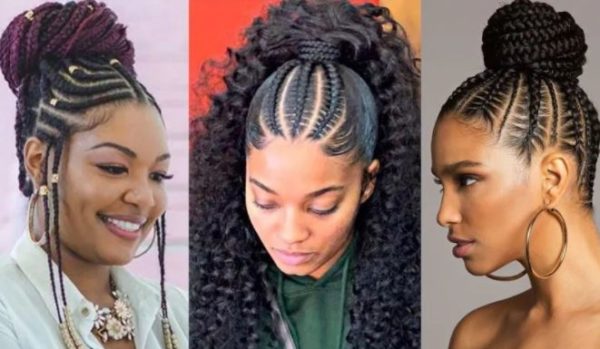 5 easy hairstyles you can rock this festive season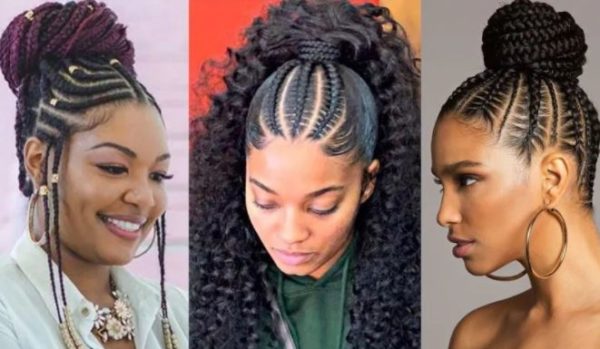 December has always been a busy time of the year. With all the party planning, decorating and shopping going on, the last thing you would want is to stress over what you will do with your hair especially if you boast a thick head of natural 4C hair.
Christmas hairstyles need to be simple yet stylish to suit the holiday vibe especially since many people travel for the holidays.
There is little time to keep up with your usual hair care routine so the perfect option would be a style that's easy to maintain and protective.
And I know it can be quite confusing to choose a hair do that you will be comfortable in but don't fret, we got you.
Check out these bomb hairstyles you can try out this December:
Braids are still loved and they will probably never go out of style. They are the ultimate holiday companion because they combine the elements of an easy hairstyle and they keep your hair protected.
This year, there were so many different braided hairstyles to choose from, from ombre style braids, knotless braids or the classic braids if you're looking to keep things very simple.
With braids, you can go swimming and party the way you want without any worries. Just remember to carry your braid spray for maintenance.
Two strand twists
For all the natural hair gals, the struggle gets real when trying to find a good hairstyle to fit your needs. Natural hair can be a little sensitive and tough to style which is a big challenge for naturalistas.
If you're natural and are looking for a quick hairstyle to do this holiday, you should try twisting your hair neatly. You could get them done professionally so that the sections can be done properly and add a few hair accessories to jazz it up.
This will keep your hair protected while you enjoy yourself.
Short faux locs
Faux locks are still a big trend this year and this gorgeous style keeps evolving into more creative versions.
You can choose to have the popular long locs installed but a good option you should try this year is the short version. They're less bulky and way easier to maintain which makes them a great holiday style.
Clip in extensions
These days, you can find clip in extensions for all hair textures including 4C hair. The best part about them is their versatility and the fact that they are so simple to install.
There are clip ins which you can install after braiding your hair underneath and those ones where you can directly clip them in and blend with your hair. If you want to let your hair breathe in between you can remove them, wash them and put them back whenever you need them again.
Styled haircut
If your hair is already short, you haven't been left out of this list.
Although your hair is already easy to maintain, you might still be looking for an extra pop of style for the holidays.
The good thing is that you are spoilt for choice on what styles you can try. You can slightly get the sides shaved and combine that with a flexi rod set for juicy curls at the top or dye your hair.