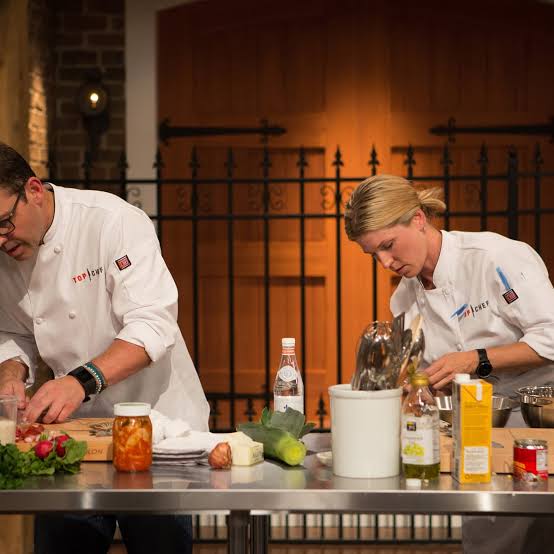 5 Great Reality TV Cooking Shows To Watch This Winter
Winter is the perfect time to curl up with a warm drink and enjoy delicious comfort food. For those who love to cook and enjoy a good reality TV show, there are some great options to consider this season. Here are five great reality TV cooking shows to watch this winter.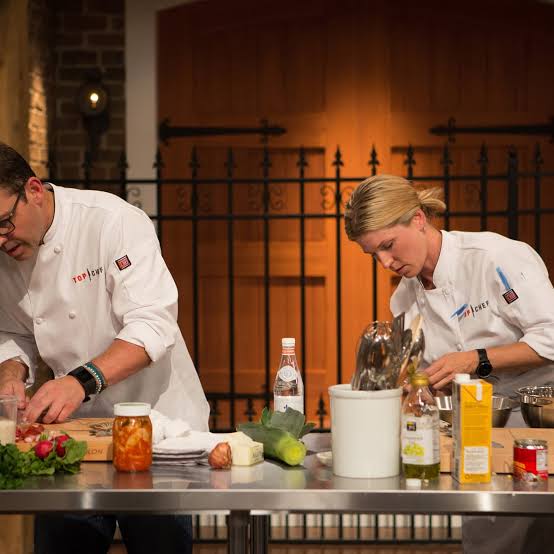 This long-running competition show features some of the best chefs in the world competing in a series of challenges designed to test their skills and creativity. Each season is set in a particular city or state in the US, which inspires the theme for the season. One of the most memorable moments from the show came in season four when contestant Richard Blais created a dish using liquid nitrogen, resulting in a stunning and innovative presentation. It is currently filming its 20th season, scheduled for release in 2023.
Guy's Grocery Games
Hosted by celebrity chef Guy Fieri, this show takes cooking competitions to the next level. Fans love that contestants are challenged to use the same ingredients they have access to in their own grocery stores. In one memorable episode, contestants were challenged to create a dish using only ingredients found in the "funky foods" section of the grocery store. The results were both creative and delicious, with one contestant even using gummy worms as a topping for their dish. The show is now in its 30th season, airing on the Food Network.
Hell's Kitchen
Hosted by renowned chef Gordon Ramsay, Hell's Kitchen is the original reality cooking competition and is still widely loved to this day. The show pits aspiring chefs against each other in a high-pressure cooking competition, with the winner opening their own Hell's Kitchen restaurant. The show can cause tensions between Gordon and the contestants, with memorable moments including the classic "where's the lamb sauce?!" line. The show has inspired many forms of media, such as memes from the aforementioned line, games such as the Gordon Ramsay slot, and even Hell's Kitchen video games.
Chopped
This fast-paced competition tests chefs' skills as they are challenged to create delicious dishes using a basket of mystery ingredients. In one memorable episode, the contestants were given the theme of circus foods to work with. The dishes started with classics such as corn dogs and candy floss as appetisers, but things got a bit wacky later on, as one chef created his entree by blending together nachos and cheese in a food processor! Creative challenges like this are part of the reason why the viewing public love Chopped.
Iron Chef America
This one is a show for the purists, as it's about the best chefs in the world facing off head to head, with less of the theatrics of other reality shows. Based on the popular Japanese show, Iron Chef America features top chefs from around the world competing in a series of culinary battles. In one memorable episode, Iron Chef Bobby Flay faced off against Top Chef runner-up Richard Blais in episode 20 of season 3. With the secret ingredient of chickpeas, both chefs created a series of stunning and delicious dishes, with Chef Flay ultimately claiming a narrow victory.
Conclusion
Whether you're looking for high-stakes competition, creative challenges, or just some delicious inspiration for your own winter cooking, these reality TV cooking shows have something for everyone. So wrap up warm and settle in for some tasty entertainment this winter season.